1 thru 15 of 2658 Stories
Scientists have found the strongest evidence yet that a virus is to blame for a mysterious illness that can start like the sniffles but quickly paralyze children.
Google said it has achieved a breakthrough in quantum computing research, saying an experimental quantum processor has completed a calculation in just a few minutes that would take a traditional supercomputer thousands of years.
The Weather Channel is moving beyond cold fronts and heat waves to wade into the politics of climate change, with a special planned for early next month that includes interviews with nine presidential candidates on the topic.
The Trump administration is planning to collect DNA samples from asylum-seekers and other migrants detained by immigration officials and will add the information to a massive FBI database used by law enforcement.
A crew of deep-sea explorers and historians looking for lost World War II warships have found a second Japanese aircraft carrier that went down in the historic Battle of Midway.
Rather than commemorating important people or places in history, many of these dinner plate-size signs detail events like rising sea levels and an explosion of ticks that have yet to happen.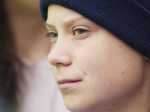 Swedish climate activist Greta Thunberg stayed away from any direct criticism of Alberta's oil sands and did not comment on Canada's election as she took her message to the oil-rich Canadian province on Friday.
The world's first female spacewalking team made history high above Earth on Friday, floating out of the International Space Station to fix a broken part of the power network.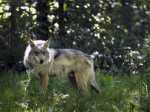 Dozens of environmental groups and scientists are asking U.S. wildlife managers to rethink how they plan to ensure the survival of Mexican gray wolves in the American Southwest.
Deep-sea explorers scouring the world's oceans for sunken World War II ships are focusing in on debris fields deep in the Pacific, in an area where one of the most decisive battles of the time took place.
Scientists have discovered a mash-up of two feared disasters — hurricanes and earthquakes — and they're calling them "stormquakes."
Expect more preventative power blackouts in California as the climate gets hotter and drier and the wildfire season gets nastier and longer, scientists say.
The western Joshua tree needs protection under the California Endangered Species Act because of threats from climate change and habitat destruction, the Center for Biological Diversity said in a petition Tuesday.
Millions of fluorescent light ballasts containing PCBs probably remain in schools and day care centers across the U.S. four decades after the chemicals were banned over concerns that they could cause cancer and other illnesses.
NASA is moving up the first all-female spacewalk to this week because of a power system failure at the International Space Station.
1 thru 15 of 2658 Stories