1 thru 15 of 2389 Stories
Amid the nation's largest measles outbreak in 25 years, pro-vaccine advocates are cheering this apparent shift that challenges Vashon's reputation as a hotbed of highly educated, anti-establishment parents who choose not to vaccinate their children.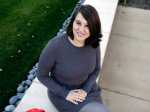 Teens who have obesity surgery lose as much weight as those who have the operation as adults and are more likely to have it resolve other health problems such as diabetes and high blood pressure, a study finds.
U.S. Navy pilots and sailors won't be considered crazy for reporting unidentified flying objects, under new rules meant to encourage them to keep track of what they see.
When science teacher Diana Allen set out to teach climate change, a subject she'd never learned in school, she fell into a rabbit's hole of misinformation: Many resources presented online as educational material were actually junk.
The administration of Brazilian President Jair Bolsonaro has canceled a United Nations climate change workshop. Here's a look at some of the key measures taken by Bolsonaro's administration, which took office Jan. 1.
A Japanese startup that launched a rocket into space earlier this month plans to provide low-cost rocket services and compete with American rivals such as SpaceX, its founder said Wednesday.
There are materials produced by climate change doubters, lesson plans developed by the oil industry, and countless other sites with misleading or outdated information.
Abrupt warming events are built into Earth's climate system. They have occurred when disturbances in carbon storage at Earth's surface released greenhouse gases into the atmosphere.
Taking the hours-long journey to what is believed to be the deepest point mankind has visited in any ocean was a complicated one, and for Victor Vescovo, it meant being constantly on the alert as he monitored his state-of-the-art vessel.
The Trump administration wants to shift money for Pell Grants for college education to fund new spending, including a $1.6 billion bump for NASA to return American astronauts to the moon by 2024.
Billionaire Richard Branson is moving Virgin Galactic's winged passenger rocket and more than 100 employees from California to a remote commercial launch and landing facility in New Mexico, bringing his space-tourism dream a step closer to reality.
Amazon tycoon Jeff Bezos said Thursday he's going to send a spaceship to the moon, joining a resurgence of lunar interest half a century after people first set foot there.
For the Trump administration, disappearing sea ice in the world's "high north" is first and foremost an opportunity to exploit rather than a crisis to mitigate.
The first clinical trial of DBS for methamphetamine addiction is being conducted at Shanghai's Ruijin Hospital, along with parallel trials for opioid addiction
People are putting nature in more trouble now than at any other time in human history, with extinction looming over 1 million species of plants and animals, scientists said Monday.
1 thru 15 of 2389 Stories