1 thru 15 of 2538 Stories
It was a funeral for ice. With poetry, moments of silence and political speeches about the urgent need to fight climate change, Icelandic officials, activists and others bade goodbye to what once was a glacier.
Alaska has been America's canary in the coal mine for climate warming, and the yellow bird is swooning.
A scientist at New York City's American Museum of Natural History is creating a sort of "silk library" that could be the key to designing newer and better materials.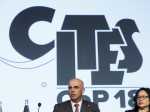 From guitars to traditional medicines and from tusk to tail, mankind's exploitation of the planet's fauna and flora is putting some of them at risk of extinction.
Spaceport America is no longer just a shiny shell of hope that space tourism would one day launch from this remote spot in the New Mexico desert.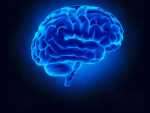 From a neuroscience perspective, our response to daily stress is a function of brain circuits. When you feel overwhelmed, lost, numb, depressed or in a panic, that is usually caused by the activation of toxic stress circuits.
Information analyzed by a major UK newspaper indicates that communities where schools were targeted by anti-LGBTQ protests prompted major spikes in hate crimes and harassment in and out of the schools.
The tactic is considered one of the best ways to prevent the kind of catastrophic destruction that has become common from wildfires, but its use falls woefully short of goals in the U.S.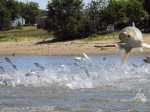 Asian carp are likely to find enough food to spread farther if they establish breeding populations in Lake Michigan, reinforcing the importance of preventing the invasive fish from gaining a foothold, scientists said in a paper released Monday.
Although it is not an official clinical diagnosis, the psychiatric and psychological communities have names for the phenomenon: "climate distress," "climate grief," "climate anxiety" or "eco-anxiety."
The way people use the land is making global warming worse, a new United Nations scientific report says. That creates a vicious cycle which is already making food more expensive, scarcer and less nutritious.
Officials say for the first time during a 17-year study of mountain lions, one of the big cats has been documented crossing Interstate 405 in Los Angeles.
Studying Christianity provides important insights into how to talk productively about climate change with a variety of audiences.
he Trump administration says it won't approve warning labels for products that contain glyphosate, a move aimed at California as it fights one of the world's largest agriculture companies about the potentially cancer-causing chemical.
British Prime Minister Boris Johnson says he plans to introduce a new fast-track visa to attract more of the world's best scientists to the U.K.
1 thru 15 of 2538 Stories