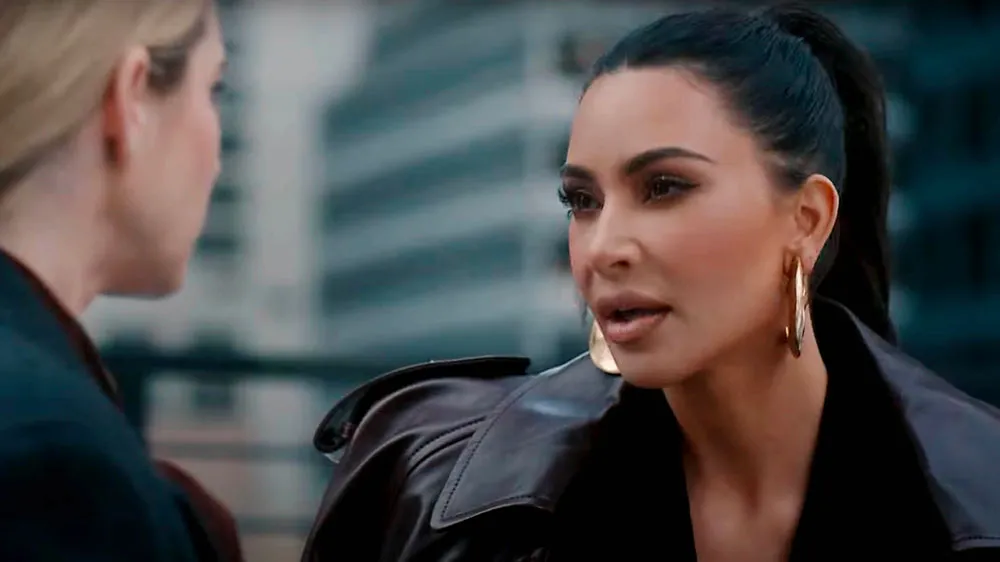 Watch: Kim Kardashian Acts in New 'American Horror Story: Delicate' Teaser
Is there an Emmy nomination in Kim Kardashian's future?
A new teaser for her highly-anticipated co-starring role in the upcoming "American Horror Story: Delicate" has just dropped, and the trailer gives viewers a better peek at Kim's acting skills.
In the scene, Kim attempts to assuage Emma Roberts who is apparently trying for a baby in the show.
"There is no secret plot to sabotage your chances of getting pregnant," says Kim on screen, which of course means that there is absolutely a plot to do just that. The next scene is of a doll with pins through its stomach.
The show is in the home stretch of its Sept. 20 debut on FX, and there is decidedly a lot riding on how Kim's role might booster viewership of the show.
In another scene, Roberts asks a doctor, "Is it normal to feel this much pain?" Cut to a doctor laughing maniacally.
And then in another scene, Kim is seen singing a lullaby to Emma. It all is confusing and creepy and confusing and should make for great TV.
See the teaser below.
---