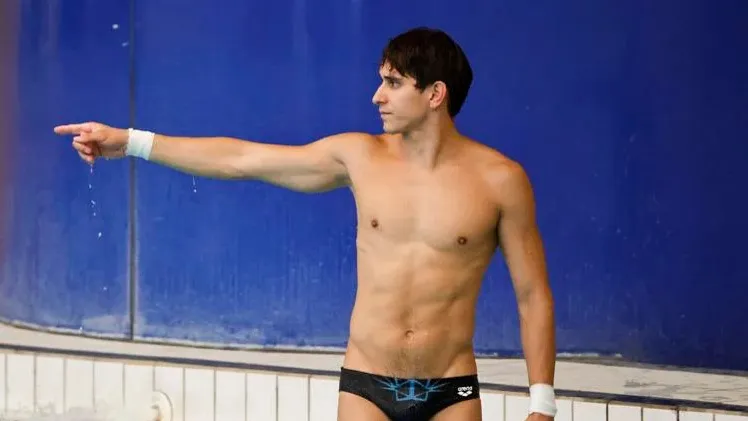 Diego Balleza Launches OnlyFans to Fund Olympic Dreams: Peep the Goods with 20 Thirst Traps
The New York Post is reporting that well-known Mexican diver Diego Balleza is looking to cash in on his hot body in order to achieve his dreams of competing in the 2024 Summer Games in Paris.
Balleza is a 10-meter synchronized diver who came in fourth at the Tokyo Olympics, and he's turned to OnlyFans in order to help himself get there after the head of Mexico's national sports commission cut funding to all aquatics athletes.
"I support my house and my mother, and I have bills to pay, and you can upload whatever you want in there, it's a valid content," Balleza told The Associated Press. "I am happy that the people who are in my page have been very good and respectful, I hope they continue like this.
The 28-year-old hunk charges $15 a month for fans to access his steamy pics, and he's hoping that money will replace the $1,708 government scholarship he had received before the funds were cut off in January.
"This situation is a bit tedious because in the end you are not 100% focused on what you have to do," he said. "But nothing is impossible, we already have flights and logistics for the world championships. Now we have to train hard and go to get those Olympic spots."
Would you cough up $15 a month for Balleza's private content? Here are 20 reasons why that might be money well spent:
---