Gay Detroit: The Latest
After rumors circulated for days that Lincoln Project co-founder John Weaver had sent inappropriate DMs to young men, the Republican operative came out as gay.
Brendan Fraser will star in Darren Aronofsky's adaptation of the play "The Whale," where he will play a 600-pound gay man looking to reunite with his estranged daughter.
War-like imagery has begun spreading in Republican circles after the attack on the U.S. Capitol by a mob of President Trump's supporters, with some elected officials and party leaders rejecting pleas to tone down rhetoric calling for a second civil war.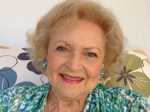 "The Golden Girls" star reveals the wholesome plans she has for her 99th birthday and offers advice for a long and happy life.
The plan, which would require congressional approval, is packed with proposals on health care, education, labor and cybersecurity.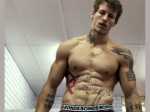 OnlyFans has been a boon for some during the Pandemic, including Aussie model Alec Nysten. But the 28-year old is seeing his revenue stream compromised by leaked pics.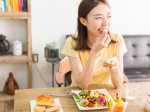 "New Year. New You." It's a phrase we've heard countless times, but what exactly are we striving for? Enter Noom, which has people lead healthier lives through behavior change since 2016.
Alabama's policy requiring a transgender person to undergo full gender reassignment surgery before they can change the sex on their driver's license is unconstitutional, a federal judge ruled Friday.
The legislation would ban specific types of surgeries on infants born with intersex characteristics. Advocates are pushing to delay these types of surgeries until the child is old enough to develop a gender identity.
Transgender athletes are getting an ally in the White House next week as they seek to participate as their identified gender in high school and college sports.
The Trump administration early Saturday carried out its 13th federal execution since July, an unprecedented run that concluded just five days before the inauguration of President-elect Joe Biden — an opponent of the federal death penalty.
Armie Hammer has ended his very bad week with the shocking contents of his secret Instagram being leaked.
Chick-fil-A hit a roadblock this week in an effort to open a new location in Castro Valley. But was it traffic concerns or the company's stance on LGBTQ issues that ruffled the Castro Valley Municipal Advisory Council's feathers?
A hacker was able to take control over the internet-connected chastity cages in an attempted extortion of several victims, security researchers found.
After the train wreck that was 2020, you may well question whether it's worth trying to plan anything. But knocking off a few financial tasks early in the year can better prepare you for whatever 2021 has in store.
Trucks and SUVs will dominate the news in 2021. Edmunds' experts cover the five they think will make the biggest splash.
Italy's fashion chamber opened on Friday the first Milan Fashion Week that won't have VIPS populating runway front rows, as the reality of Italy's persistent resurgence of the coronavirus has forced an all-virtual format for presenting menswear previews.
"Masks and social distancing will need to continue into the foreseeable future — until we have some level of herd immunity," said Dr. Preeti Malani, chief health officer at the University of Michigan. "Masks and distancing are here to stay."
Federal officials are investigating people who took part in the riot at the U.S. Capitol to determine whether they should be barred from traveling on airlines.
The term "sexual fluidity" has come under scrutiny as researchers further explore the nuances our sexual expression, attraction and behavior.