The handsome, muscular actor posts an Instagram video building his own computer.
An unopened copy of a vintage Super Mario Bros. video game has been sold for $114,000 in an auction that underscored the enduring popularity of entertainment created decades ago.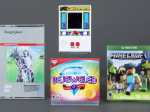 The World Video Game Hall of Fame inducted Bejeweled, Centipede, King's Quest and Minecraft in a virtual ceremony Thursday that recognized their influence on the industry.
The U.S. Food and Drug Administration has for the first time approved a video game for treating attention deficit hyperactivity disorder in children.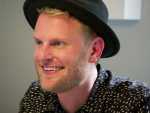 "Queer Eye" star Bobby Berk, who specializes in home decor, is giving advice to fans who need help designing their home in the popular Nintendo Switch game "Animal Crossing: New Horizons."
Japanese video game maker Nintendo Co. reported Thursday a 29% rise in quarterly profit, as its earnings got a lift from solid demand for the Switch console during the year-end shopping season.
A passenger waiting for a flight at an Oregon airport needed a bit more screen space for his video game so he plugged his Playstation 4 into a computer screen that had been displaying a map of the airport.
Just across the mall lobby from the glass-door entrance to the Pennsylvania attorney general's office sits a cash-paying electronic game terminal that the office is fighting to outlaw, like thousands of other devices like it around the state.
The companies behind PlayStation, Xbox, Angry Birds, Minecraft, Twitch and other video games and platforms pledged Monday at the U.N. to level up efforts to fight climate change and get their throngs of users involved.
A new venture backed by many of video gaming's biggest publishers is unveiling a network that hopes to be to esports what ESPN has been to traditional sports.
Any claims that there is consistent evidence that violent video games encourage aggression are simply false.
Walmart has ordered workers to remove video game signs and displays that depict violence from stores nationwide after 22 people died in a shooting at one of its Texas stores but will continue to sell guns.
Do video games trigger violent behavior? Scientific studies have found no link. But the persistent theory is back in the headlines following the mass shooting in El Paso, Texas, on Saturday.
Fortnite superstar Tyler "Ninja" Blevins has left Twitch and is taking his video game live streams to Microsoft's Mixer platform, a stunning switch that could have wide-ranging consequences for the rapidly growing industry.
An unopened copy of a 1987 cult-classic video game that a Nevada man found in the attic of his childhood home is expected to sell for up to $10,000 at an online auction.