Top Story
Tom of Finland is a name synonymous with sexually charged, playful images that has made him an iconic LGBTQ artist. Yet as the centenary of his birth is being celebrated, his found...
Beginning on Friday August 7 at 2pm, and every week throughout the month, Lady Gaga will host a new radio show — "Gaga Radio" — on Apple Music.
Fresh off their star turns on "The Politician" and "Schitt's Creek," respectively, Bette Midler and Dan Levy will feature in the new HBO comedy "Coastal Elites" on September 12.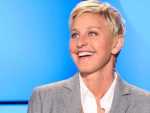 Ellen's woes continue as her ratings fall and her celebrity friends aren't exactly rallying to her support. A rare NYT's interview from 2018 she acknowledges seeing herself as "playing a character of a talk-show host."
An adult male entertainment company is seeking participants in a "no load refused gang bang" to be filmed next month. But are they skirting COVID guidelines?
TMZ is reporting that a "small militia" from the FBI raided controversial YouTuber Jake Paul's home in the Los Angeles neighborhood of Calabasas.