Gay Detroit: The Latest
Beginning on Friday August 7 at 2pm, and every week throughout the month, Lady Gaga will host a new radio show — "Gaga Radio" — on Apple Music.
Fresh off their star turns on "The Politician" and "Schitt's Creek," respectively, Bette Midler and Dan Levy will feature in the new HBO comedy "Coastal Elites" on September 12.
NBC reports that Ed Buck, who has made donations to the campaigns of several Democratic politicians, is now facing new charges including "allegations of luring men across state lines for the purpose of prostitution."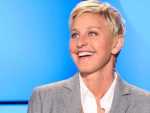 Ellen's woes continue as her ratings fall and her celebrity friends aren't exactly rallying to her support. A rare NYT's interview from 2018 she acknowledges seeing herself as "playing a character of a talk-show host."
An adult male entertainment company is seeking participants in a "no load refused gang bang" to be filmed next month. But are they skirting COVID guidelines?
Joe Biden will not travel to Milwaukee to accept the Democratic presidential nomination because of concerns over the coronavirus, party officials said Wednesday, signaling a move to a convention that essentially has become entirely virtual.
TMZ is reporting that a "small militia" from the FBI raided controversial YouTuber Jake Paul's home in the Los Angeles neighborhood of Calabasas.
Ryan Reynolds and wife Blake Lively are apologizing for having their 2012 wedding on a former plantation in South Carolina,/
Only two openly LGBTQ people have ever been elected to the Kansas state legislature. Stephanie Byers is determined to make it three.
In the early days of the coronavirus crisis, President Donald Trump was flanked in the White House briefing room by a team of public health experts in a seeming portrait of unity to confront the disease that was ravaging the globe.
Joe Biden's Democratic presidential campaign is reserving $280 million in digital and television ads through the fall, nearly twice the amount President Donald Trump's team has reserved.
Tony Okungbowa, who served as the DJ on "The Ellen DeGeneres Show" for a number of years, took to Instagram Tuesday to responded to the toxic workplace allegations made against the talkshow in the past week.

A desperately sick child. A mother who refused to take "no" for an answer. It was this call to action that motivated the launch of Harmony CBD, an organic American hemp company.

Earlier this year, Grindr introduced a new feature that allows users to talk about all kinds of topics. But dick pics prevail in the "Circle" channels.
Numerous insurers across the country have announced plans to hike rates next year, though some have proposed cuts.
A former Google engineer has been sentenced to 18 months in prison after pleading guilty to stealing trade secrets before joining Uber's effort to build robotic vehicles for its ride-hailing service.
Check out some of our favorite LGBTQ chefs and restaurateurs, and if you live nearby, consider ordering take-out or socially distant dining.
On America's southern doorstep, the Rio Grande Valley, the U.S. failure to contain the pandemic has been laid bare. The results have been deadly.
A cruise ship carrying more than 200 people docked in a Norwegian harbor Wednesday and ordered to keep everyone on board after a passenger from a previous trip tested positive for the coronavirus upon returning home to Denmark.
Fire Island remains one of the major summer destinations as the place to relax and party during summer. But this year public events are out, officially at least. Here's a look back at some of them - from drag flotillas to beach parties.