Top Story
U.S. prosecutors on two coasts have charged President Donald Trump critic and attorney Michael Avenatti with extortion and bank and wire fraud.
1 thru 10 of 13414 Stories
"Miss Rosewood" is a veteran NY performance artist who styles herself as a transgender terrorist with an act that is so shocking that it even upset Sacha Baron Cohen.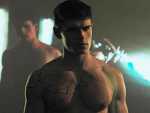 Austrian filmmaker Gregor Schmidinger calls this psychedelic trip a post-gay coming of age story.
Part way through his film on climate change, filmmaker Derek Hallquist's father - who was the CEO of Vermont Electric Corporation - came out as transgender.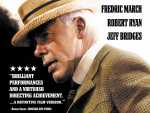 Director John Frankenheimer's 1973 adaptation of "The Iceman Cometh" gets the gorgeous Blu-ray release it deserves from Kino Lorber. The new 2K restoration looks stunning and makes this disc a must-own.
Adapted from a William Faulkner of the same name, Douglas Sirk's 1958 unloved drama "The Tarnished Angels" arrives on Blu-ray from Kino Lorber this week.
"For a Few Dollars More," the second film in Sergio Leone's "Man with No Name," gets a thorough Blu-ray release from Kino Lorber this week.
Jason Momoa is a hottie. Aquaman is a mess.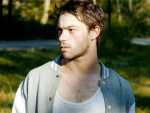 This powerful story about a young French street hustler is disturbing, but also completely unmissable
Jennifer Lopez stars in "Second Act" available now on Blu-ray, DVD and Digital HD. It's a joyful and warm comedy, and really features Lopez at her best.
Western critics took issue with the Queen/Freddie Mercury biopic "Bohemian Rhapsody" over its apparent straight-washing of the rock front man but China took things further, completely erasing any mention of queerness in the musical drama.
1 thru 10 of 13414 Stories