Top Story
Dan McCabe appeared on the Huntington's Wimberly stage as an actor 7 years ago; this week he returns, but this time as a playwright with "The Purists" having its pre...
1 thru 10 of 14008 Stories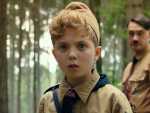 Taika Waititi's Nazi Germany-set satire "Jojo Rabbit" won the People's Choice award Sunday at the Toronto International Film Festival, a prize that has historically been one of the most ironclad predicators of Academy Awards chances.
It wasn't quite enough to take down Pennywise the clown, but Jennifer Lopez and the scheming strippers of "Hustlers" topped even the high expectations they brought to the weekend box office.
Be charmed by this French tale of speedo-clad swimmers who just want to win.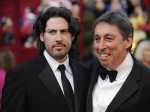 The upcoming "Ghostbuster" sequel will focus on the descendants of the original ghost-catchers who rushed around New York City in proton packs and jumpsuits.
A 1936 Academy Award is among the items going up for auction next month from the collection of the late Turner Classic Movies host Robert Osborne.
Sadly, John Crowley's adaption of the Pulitzer Prize winning novel is shackled to a source material that isn't allowed to fly free on film.
The new contained sci-fi thriller "Freaks" opens a curious world, but then doesn't quite know what to do with it.
In a way, "Hustlers" is a Robin Hood story in G-strings. The women are stealing from Wall Street men and giving to the poor — mainly themselves.
A word of warning for the uncut: You may walk into this film pristine of dermis... but you're going to want to correct that soon enough after drinking in this colorful, eccentric movie.
In his third dispatch, EDGE contributor C.J. Prince tackles some of the most-talked about films at the 2019 Toronto International Film Festival, including "Joker," "Waves," "Marriage Story" and more.
1 thru 10 of 14008 Stories