1 thru 10 of 2736 Stories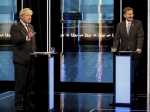 Contenders Boris Johnson and Jeremy Hunt both say they will break the country's political deadlock over Brexit, take Britain out of the European Union, boost the economy and bring a divided country back together.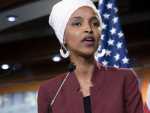 In trying to make the case that Rep. Ilhan Omar loves terrorists, President Donald Trump put words in her mouth.
Hundreds of Africans trying to escape violence and poverty are forgoing a journey to Europe for a longer, still-dangerous land route to the United States through South America.
Police in northern Italy have detained three men, including one linked to a neo-fascist Italian political party, after uncovering a huge stash of automatic weapons, a missile and material featuring Nazi symbols.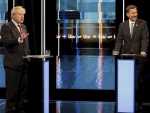 The two contenders to become Britain's next prime minister raised the Brexit stakes by saying they will discard a contentious part of the European Union divorce deal agreed by outgoing leader Theresa May.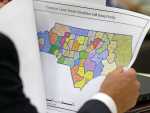 A North Carolina state court trial on whether legislative districts are illegal partisan gerrymanders starts just weeks after the U.S. Supreme Court ruled it wasn't the purview of federal courts to decide if boundaries are politically unfair.
A man sentenced to life in prison on federal hate crime charges for deliberately driving his car into anti-racism protesters during a white nationalist rally in Virginia is set to face a state judge who could add another life sentence, plus 419 years.
An anti-Brexit activist who won a major legal case against the British government said Sunday she will go to court again if the next prime minister tries to force the U.K. out of the European Union without a deal.
Federal prosecutors, preparing for a bail fight Monday, say evidence against financier Jeffrey Epstein is growing "stronger by the day" after several more women contacted them in recent days to say he abused them when they were underage.
In large measure, the progress they cited pre-dates Trump's presidency. And in some of the particulars, they were wrong. For example, the air is not cleaner under Trump.
1 thru 10 of 2736 Stories