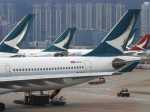 Hong Kong airline Cathay Pacific says passenger traffic slumped last month on plummeting demand from mainland Chinese travelers.
The Senate voted Thursday to sustain President Donald Trump's veto of Democratic-sponsored legislation reversing his raid of military base project money to pay for the U.S.-Mexico border wall.
The leaders of the 189-nation International Monetary Fund and its sister organization, the World Bank, are laying out their visions for the future, hoping to achieve a world with less extreme poverty and more economic growth.
China's economic growth sank to a 26-year low in the latest quarter amid pressure from a trade war with Washington, adding to a deepening slump that is weighing on global growth.
The tariffs the Trump administration is about to impose on wine, liquor and cheese from Europe couldn't come at a worse time for small retailers.
Nearly a million children could lose their automatic eligibility for free school lunches under a Trump administration proposal that would reduce the number of people who get food stamps.
China appealed to Washington for a quick end to their trade war but gave no indication Thursday what additional steps Beijing might want before carrying out what President Donald Trump says is a promise to buy up to $50 billion of American farm goods.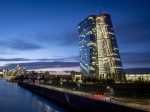 Inflation in the 19-country eurozone has fallen to its lowest rate since November 2016.
Cheaper jet fuel and slightly higher fares helped United Airlines boost third-quarter profit 23% to $1 billion.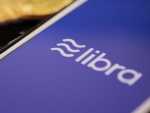 Facebook officially moved forward with its plans Monday to create a new digital currency called Libra, despite several high-profile defections from the project and intense criticism from U.S. regulators and politicians.