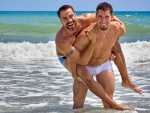 Everyone dreams of traveling to distant locations on a budget, but this can be a rather challenging job. Here, we are going to give you a number of tips on how you can travel without breaking the bank.
Democratic presidential candidate Cory Booker on Monday proposed a significant expansion of the earned income tax credit that he said would lower the annual tax bill for almost half of American taxpayers.
As the U.S. student loan balance surpasses $1.5 trillion, a trio of contests promise a lucky few a shot at putting a dent in their debt. Here, three winners share behind-the-scenes details about what it's like — and what it takes — to win.
Democratic presidential candidates raised about $75 million during the first quarter of the 2020 election, a lackluster sum spread out across more than a dozen campaigns that signals a drawn-out battle likely lies ahead.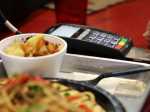 Cash-free stores are generating a backlash among some activists and liberal-leaning policymakers who say the practice discriminates against people who either lack bank accounts or rely on cash for many transactions.
Normalcy elsewhere in the world doesn't fit Venezuela, where extremes are the norm.
Ardently liberal, pro-labor and anti-corporate cash, the field of Democrats running for president may look like a union activist's dream. But some key labor leaders are starting to worry about the topics dominating the 2020 conversation.
Job uncertainty. Visa worries. Confrontational conversations between family members or friends with opposing views on Brexit. The fatigue and stress caused by three years of conflict has spawned new terms: Brexhaustion or Strexit.
Instead of reflecting a society constantly striving to better itself, U.S. tax laws are mired in the past. They reinforce the social and economic marginalization of women, racial and ethnic minorities, the poor, members of the LGBTQ community, and others.
There's almost always a reason for photographs. But hiring a photographer to capture life's important milestones can be pretty pricey. Here's how to cut down on the cost of a professional without sacrificing quality.